MARMORIN - A SCHOCK GROUP COMPANY
Since 2022, the Polish manufacturer of composite bathroom products Marmorin, is part of SCHOCK. Founded in 1985 and headquartered in Wschowa, the company manufactures shower trays as well as washbasins and freestanding bathtubs.
Marmorin specializes in OEM/private-label and ODM/custom-design products manufactured with advanced casting technologies and innovative materials. With over 45 years of experience and technological know-how, Marmorin is a reliable partner that supports your business, brand, and product.​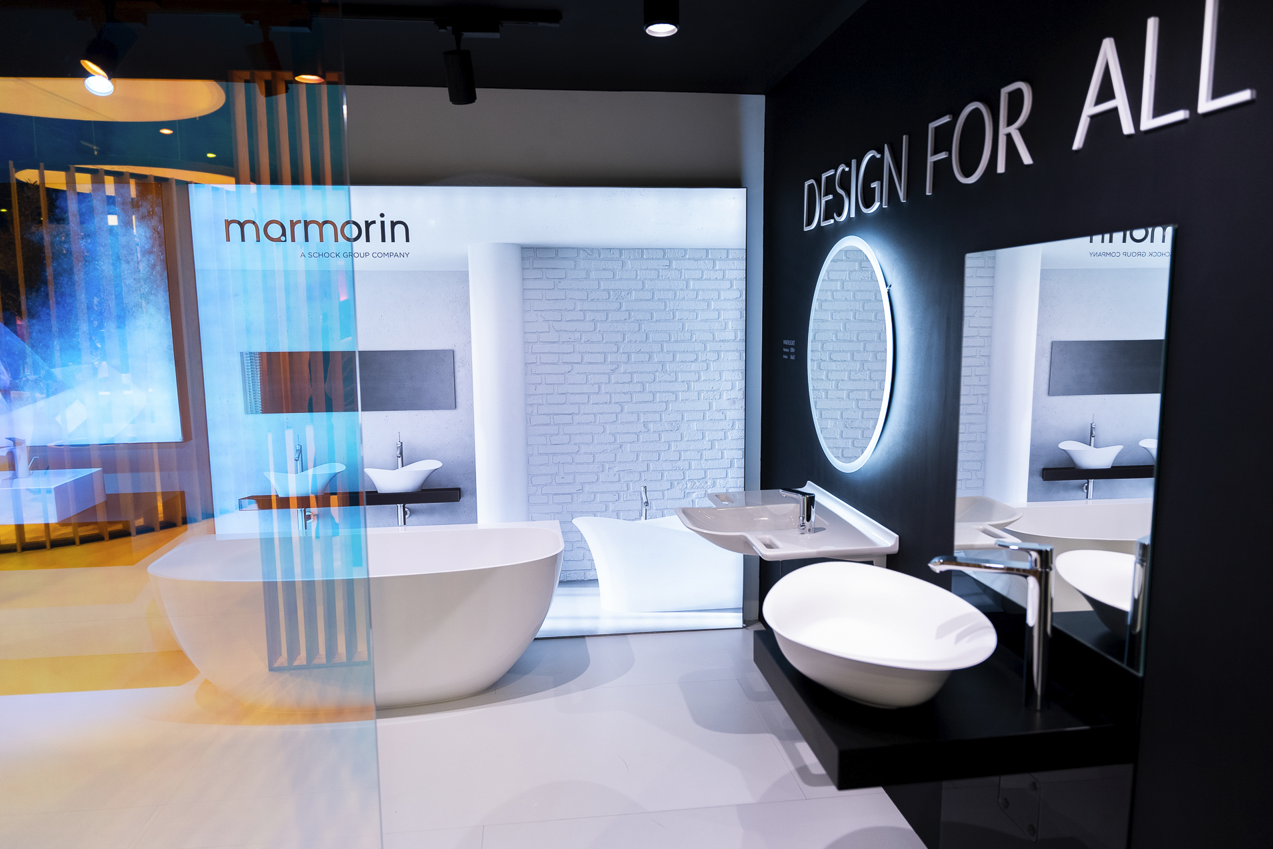 COMPANY VALUES
SUSTAINABILITY
Reducing our carbon footprint is the core corporate and product goal. Innovations like EcoMulticast show that cold curing technology in combination with using new resources can show the way into our greener future.
AFFORDABILITY
Aligning efficiency with technology gives our customers a competitive and individual portfolio of products with low start-up costs and economical shipping.
FLEXIBILITY
Complex product configurations and the ability to fulfil large volumes of highly configured items are advantages we offer our customers. Providing a unique product portfolio flexible enough to suit our customers' needs and wishes is what drives us.
DESIGN
Our trendsetting in-house expert team is at your disposal when it comes to the individual creation of designs, colours and finishes. Team, technology and ideas are ready to be discussed with you.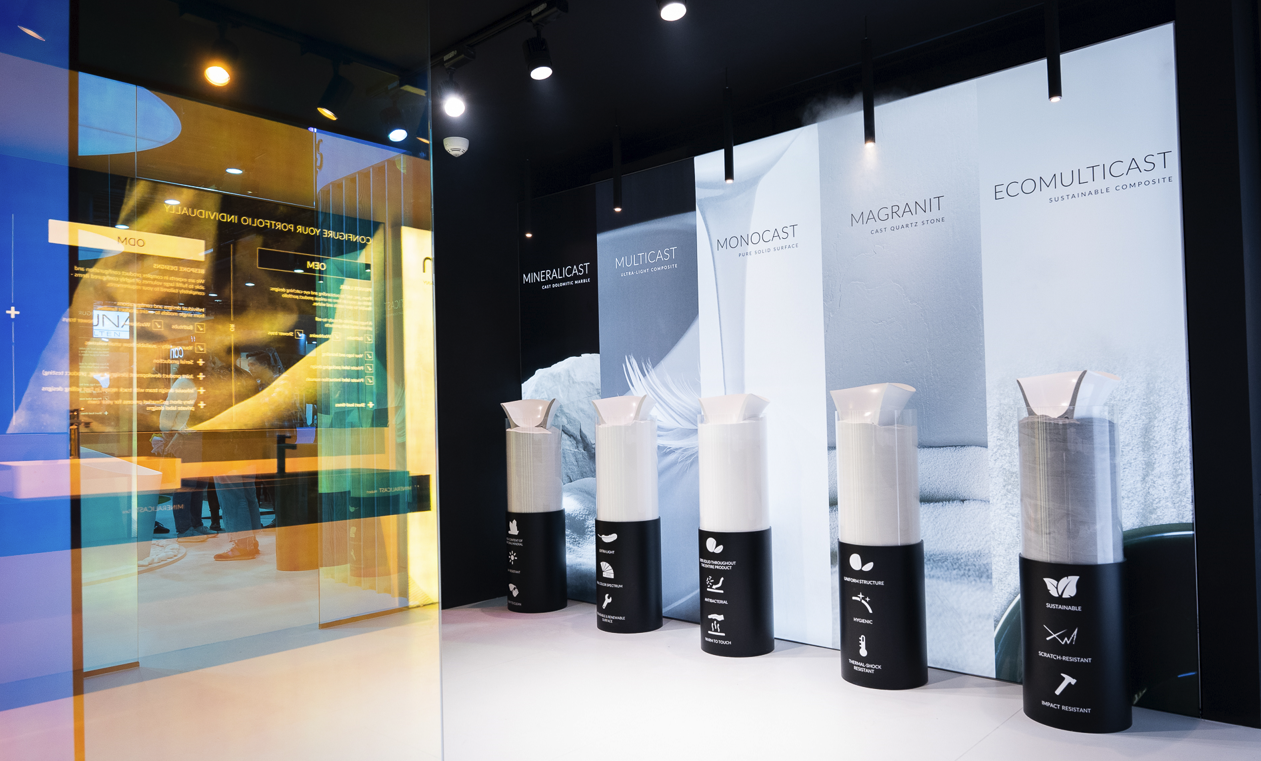 BUSINESS TO BUSINESS APPROACH
Marmorin has become one of the most effective B2B producers for many local and international brand companies.
We focus on providing complete service on each step of cooperation. Whether your project is for the furniture sector, investment or high-end custom design we always strive to be your trusted partner and creative problem solver. Our aim is to create an exclusive business relationship with each customer. A relation that is based on trust, support and technical expertise - values which only combined, guarantee successful product and long-term partnership.
We offer three main types of cooperation:
OEM offering with a huge number of ready-to-buy products.
ODM services provided by R&D Department that supports, develops and manufactures Customer's designs.
However, one of the most unparalleled advantages over the competition is our in-house design team, that can develop the whole project from a concept to a final product manufactured especially for Your brand.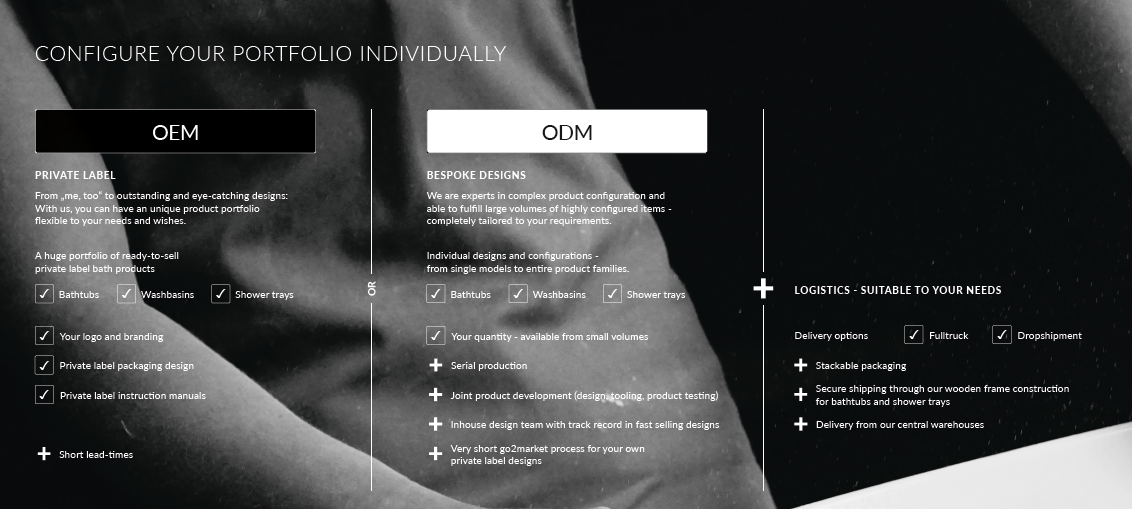 Marmorin Production process
Do you want to know how our products are created? Dive into the world of Marmorin with us.
In this video, we show you how our products are created through various production processes using a lot of expertise.
Whether you're interested in our products or have questions about our design process or materials,
please don't hesitate to get in touch with us via our contact form.